Users Group Meetings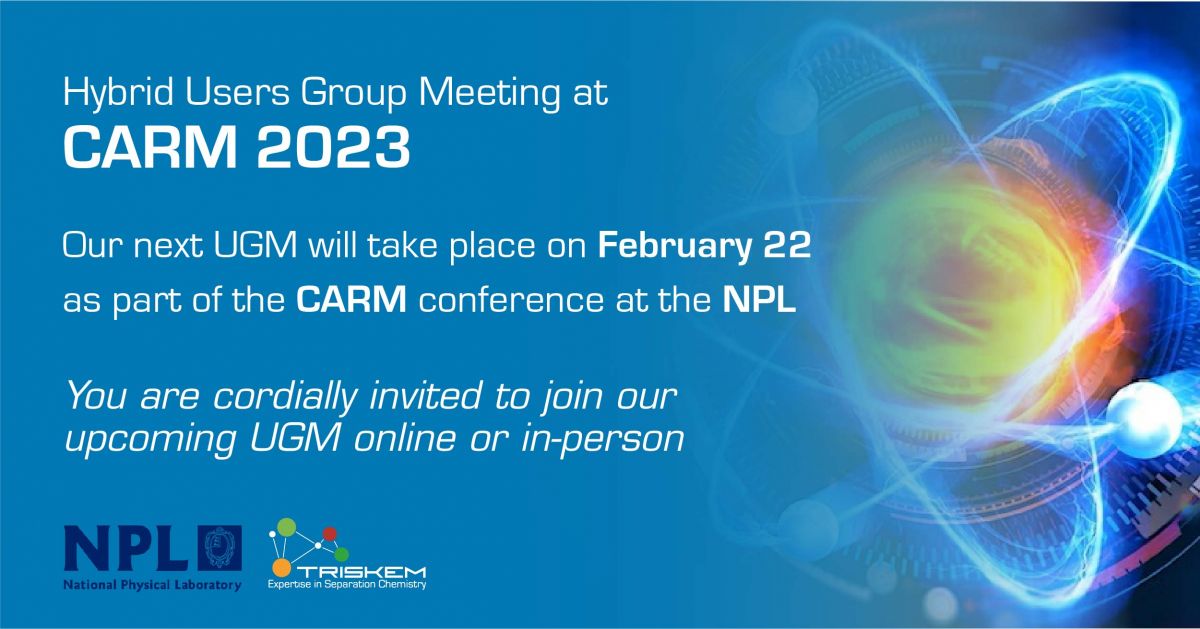 HYbrid UGM in teddington (UK)
Dear Users,

Our next Users Group Meeting will take place on February 22nd as part of the CARM conference organized by the National Physical Laboratory (NPL) from 20 – 22 February in Teddington (UK). You are cordially invited to participate!

The UGM will take place as a hybrid meeting (in-person at NPL and online via Teams).

In case you would like to participate in-person you can register via the conference website. During the registration process you can choose between two different tickets: 'Registration for Environment, Energy, Security' or 'Registration for the Whole Conference', both tickets will allow you to participate to our UGM, and to the other sessions during the indicated dates.

Please kindly use this occasion to have a look at the rest of the conference agenda! The in-personregistration is open until Februray 15.
In case you would like to participate to the UGM online you can register here. The online participation is free of charge.
Please contact Dr. Steffen Happel in case you would kindly agree to share your work with our users at this occasion, there are still slots available in our agenda.

Your TrisKem Team
A day or another, each user of our resins might be confronted with issues particular to his samples and his matrices.
Our technical support is available to help you to set up the most appropriate protocol and to assist you in your research efforts.
Nevertheless it is important to us to provide you with an occasion to exchange your know-how with colleagues on a national and international level.
This is why we frequently organize our Users' Group Meetings in different countries aiming to encourage the exchange between the users of our resins.
Below you will find pdf versions of presentations given at past UGMs.